More info
Weight (exc. pegs)

Pack size
Set-up

Inner area
Vestibule area

0.31kg (10 oz) Green 20D Silpoly

0.42kg (15oz) Green 40D Silnylon

20 x 12 cm (8"x5")
(Volume = 1 litre)
2 mins

2.4 m2 (26 ft2)

0.64 m2 (7 ft2)
Review - http://sectionhiker.com/the-stealth-a-ultarptent-from-trekkertent/
A low profile shaped tarp that can be fully opened at one end or fully closed in bad weather.
Used with your trekking poles it can be pitched at variable heights. With the vestibule doors open it can be pitched wide and very low to the ground.
It can be used in combination with Net Tent1 for bug protection in summer months.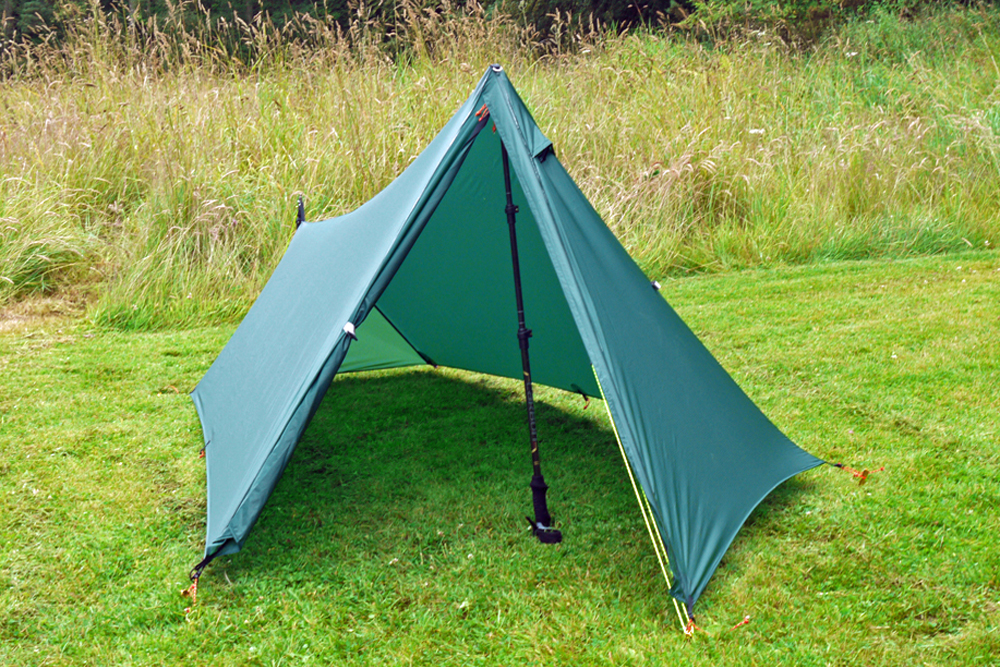 Cuben Fiber (temporarily unavailable)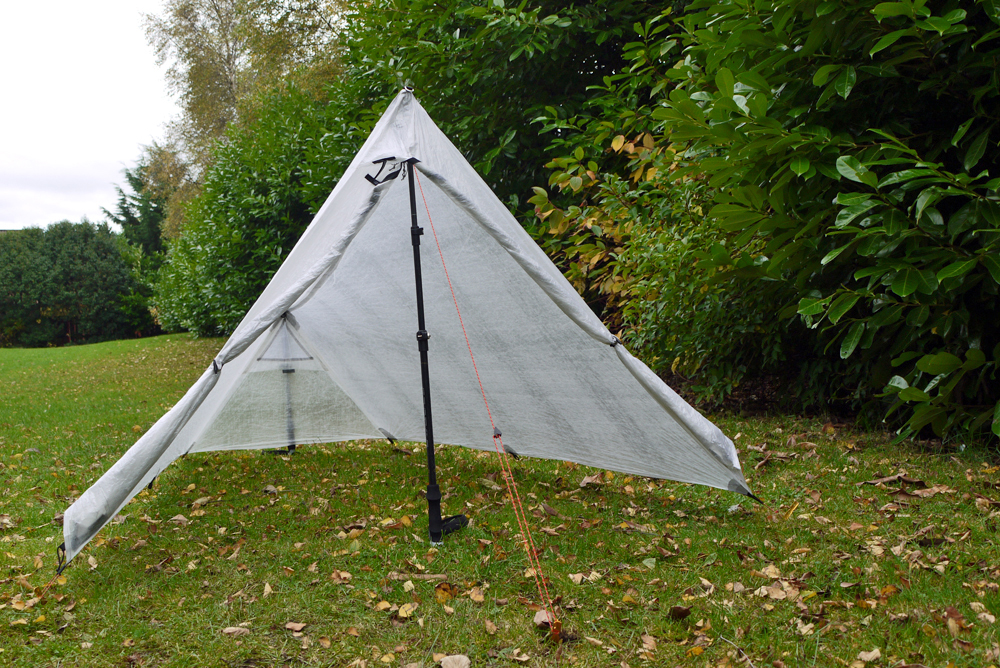 Constructed from 25 gsm (0.74 oz/yd2) cuben fiber, it weighs 260 grams. Taped and bonded seams, with stitching at high stress areas. All tie-outs are triple layer bonded and the ties sewn through 9 layers of cuben.
The cuben fiber version dffers from the slnylon versions in that the doors are zipless and there is no rear vent. With its variable pitch height, catenary cut lower edges and high level venting through the doors, condensation is rarely an issue in the Stealth and cuben fiber performs better than silnylon with regard to condensation.


Dont use hiking poles? Alloy poles sets weighing 115 grams are available for this shelter and many others at Bear Bones Bivvy Gear.