An option for another door to the low end of the Stealth has been added. This allows the tarp/tent to be fully opened up for better views,
ventilation and to be used more like a flat tarp.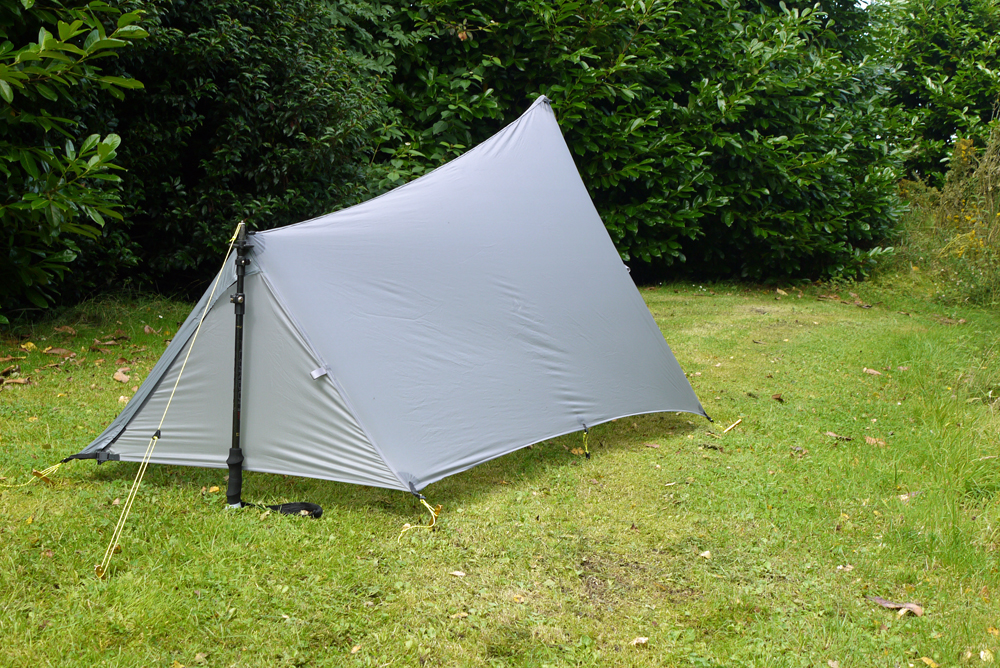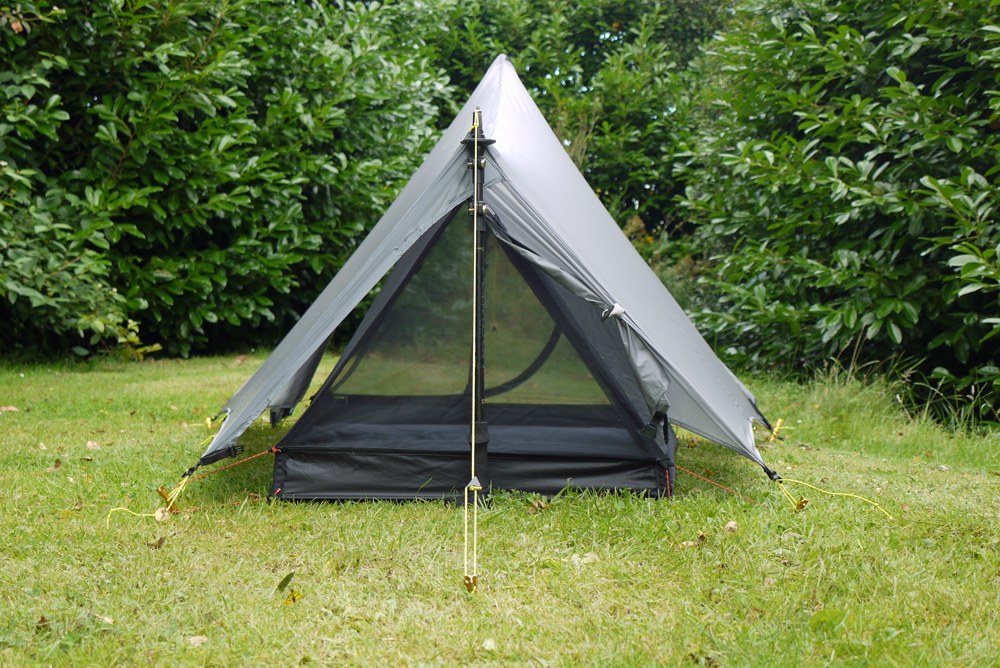 A 2-way zip has been installed into the foot end panel to allow a built in vent when the door is closed.
The zip can be cracked open from the top from inside the tarp to form the vent. A tab keeps the vent
open and a storm flap prevents rain from entering. There is a quick release snap buckle to relieve any
pressure on the zip from the rear panel.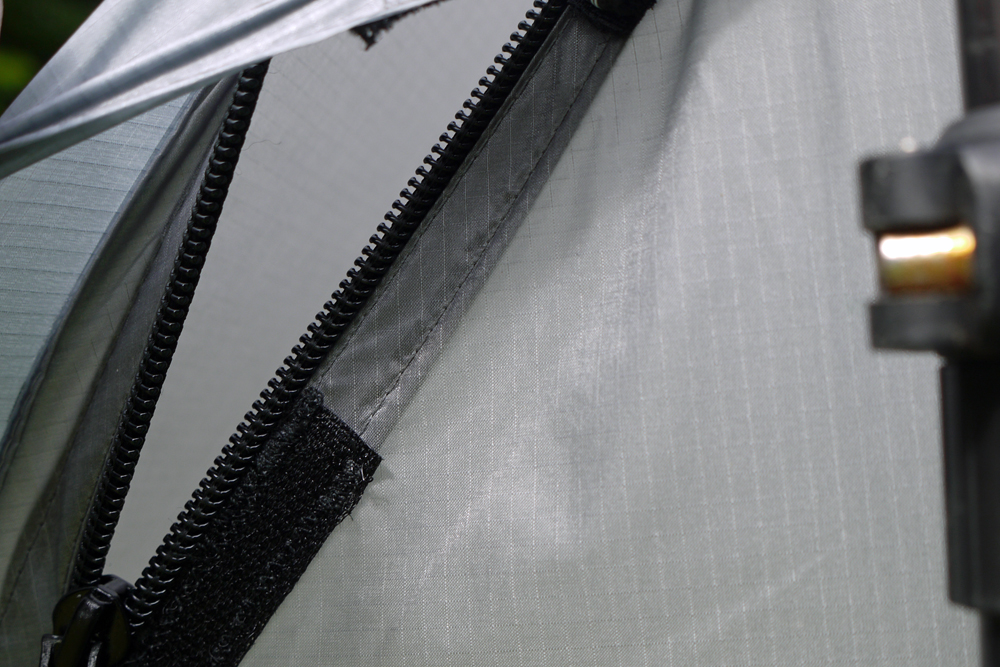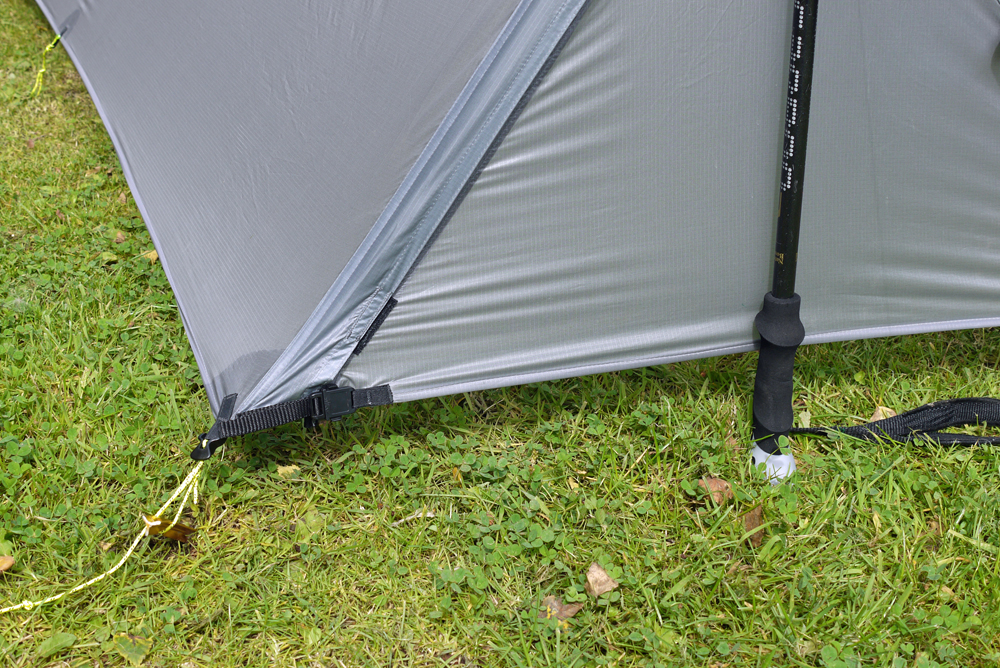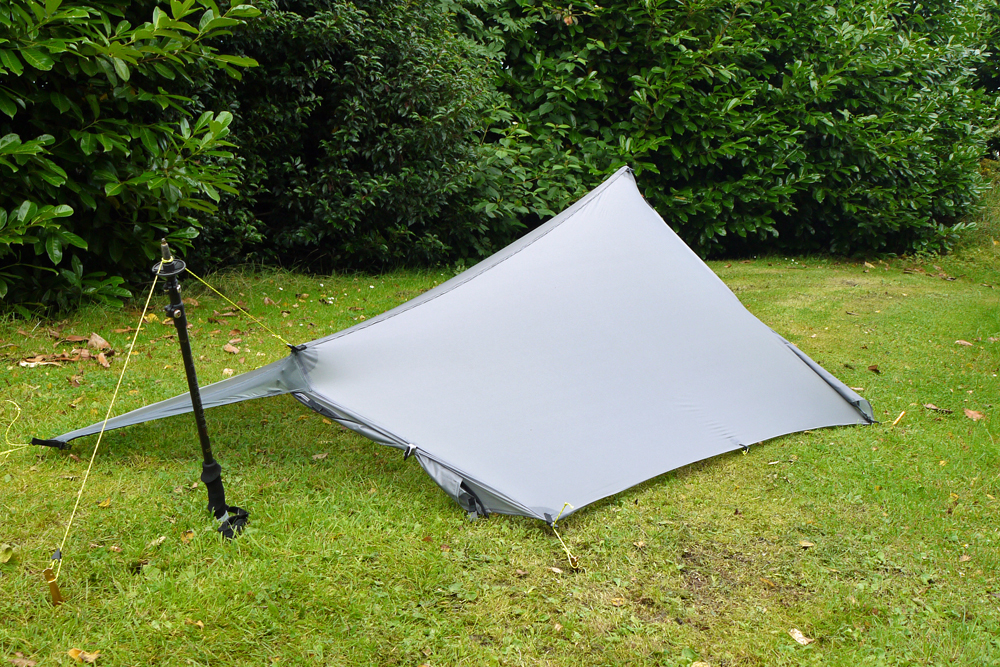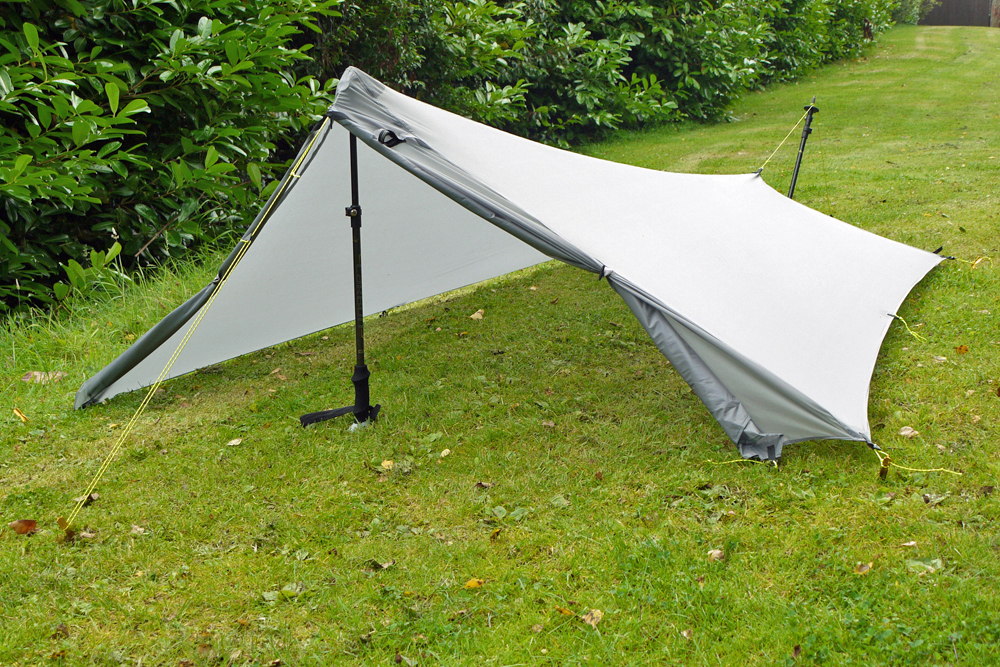 This modification will be available as an option for both the Stealth 1 and Stealth 2 tent and tarps.
* This modification can add 25 - 35 grams weight depending on spec. The rear door is only operable from inside when using the Stealth as a tarp