These are direct replacements for the original flysheets, many of which are now no longer waterproof due to the deterioration of the PU coating.


Made from a hgh quality 40D high tenacity Ripstop Nylon 6.6, which is triple silicone coated both sides for an hh rating of 3500mm and a tear strength of 18kg. They weigh 570 grams (including seam sealing, linelocs and guylines) for the standard version and 610 grams for the EB version.


The flysheets come seam sealed and with inner hangers fitted, ready to be used with the original inner tents.



They are identical to the original flysheets apart from the following changes:


- additional high level tie-outs, front and back, just below the spreader pole


- storm flap over the zip


- zip vent with tab opener, no mesh for improved airflow


- rear panel can be rolled up for additional ventilaton


- adjustable linelocs are fitted to replace the original webbing straps at the corner tie-outs



* For more information about this often imitated classic British design follow this link
Replacement flysheet (with guylines) next to the original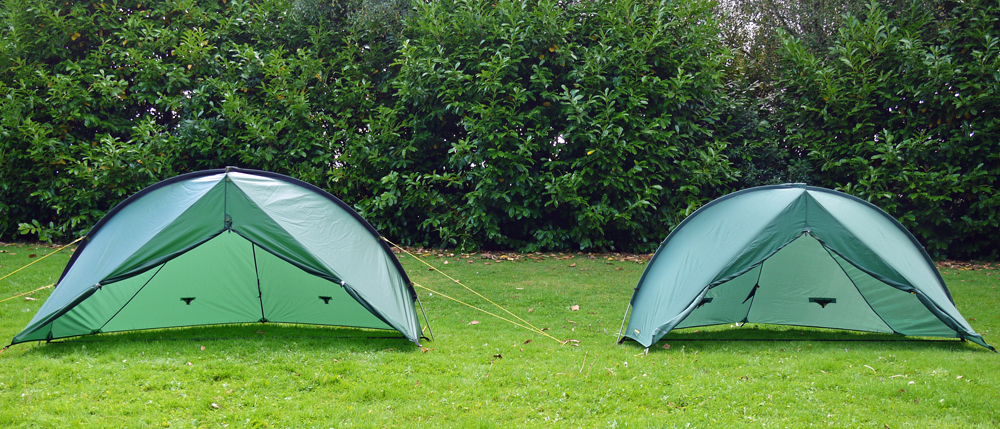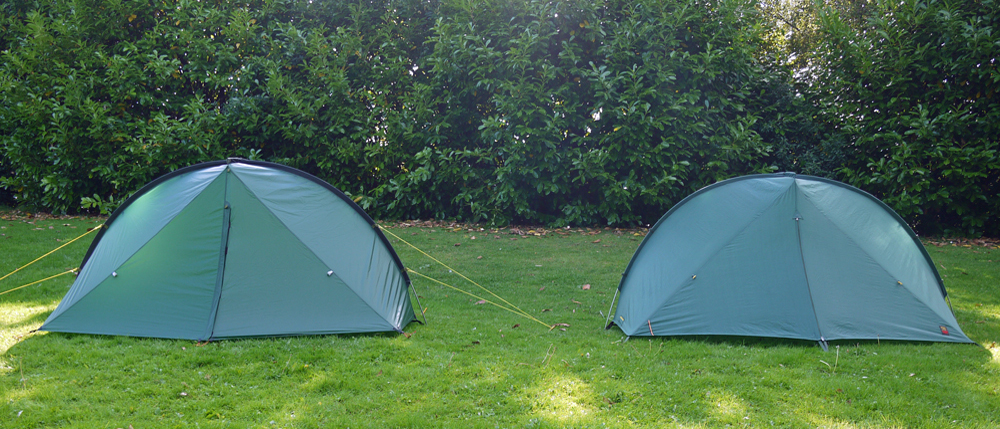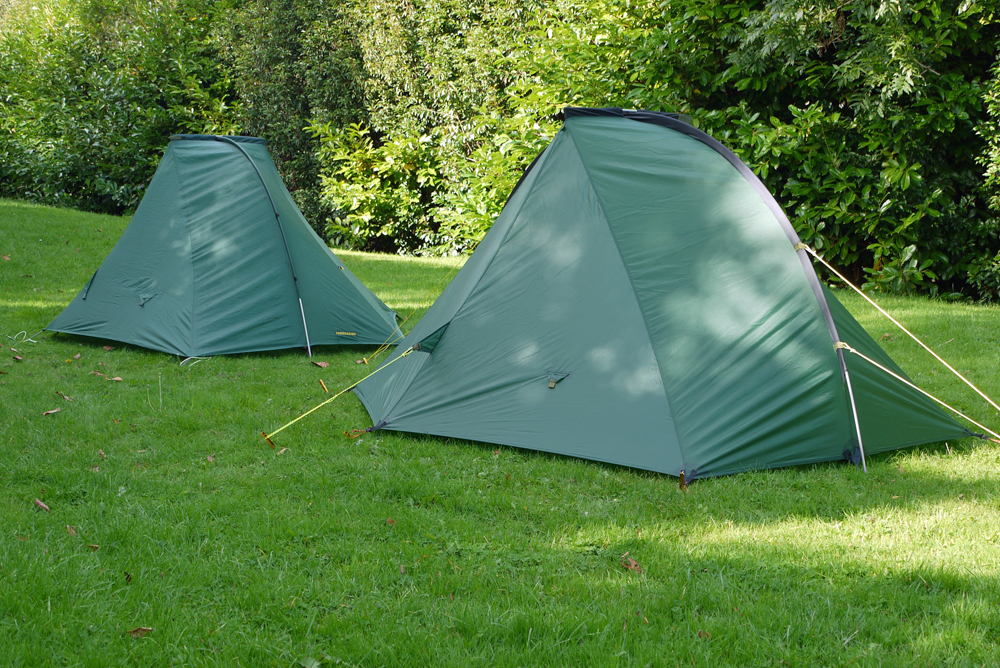 Additional ventilation