More info
Weight (exc. pegs)

Pack size
Set-up
Inner area
Vestibule area

0.62 kg (21 oz) Grey 30D

0.67 kg (24 oz) Green 40D

0.48 kg (17 oz) Cuben Fiber

30 x 10 cm (12"x4")
3 mins
1.63 m2 (18 ft2)
0.64 m2 (7 ft2)

Review - http://sectionhiker.com/the-stealth-a-ultarptent-from-trekkertent/

Stealth is a low profile ultralight minimalist shelter that uses your hiking poles for support. At its standard pitch height it has sit up headroom in the net tent, it can also be pitched higher for increased airflow. It has a deep vestibule and space between the flysheet and the inner net tent for storing boots and other gear.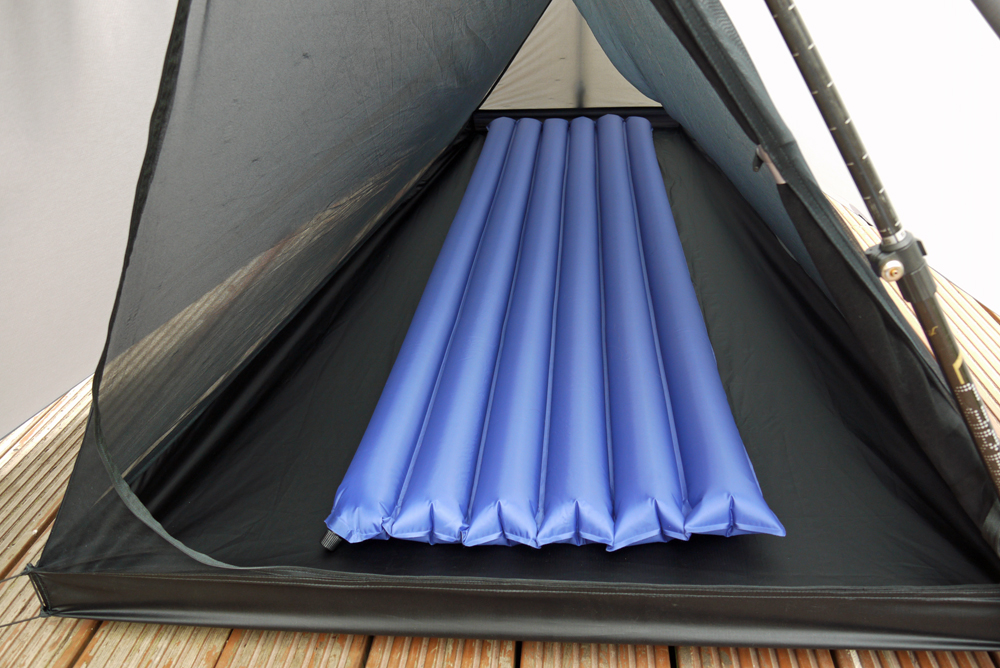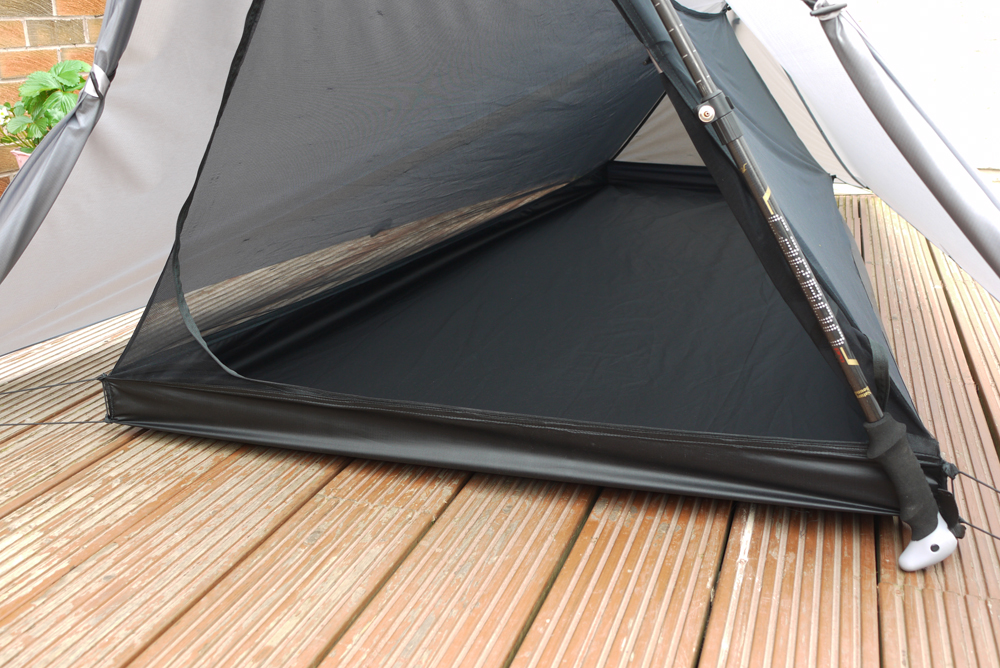 It can be pitched as an 'A' frame using hiking poles externally to allow clear access to the inner tent (requires an additional low end pole).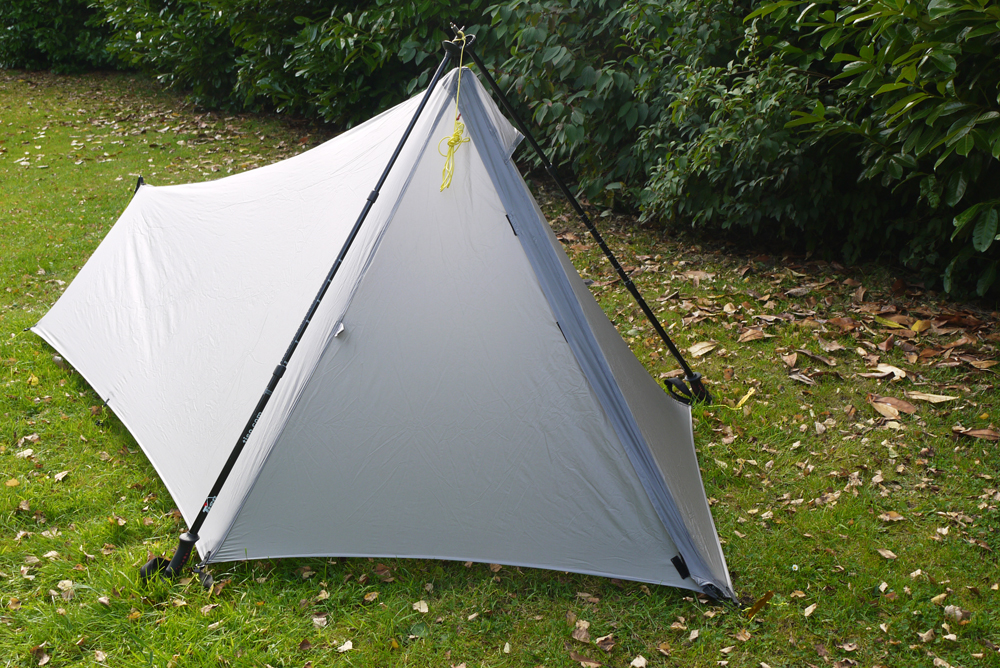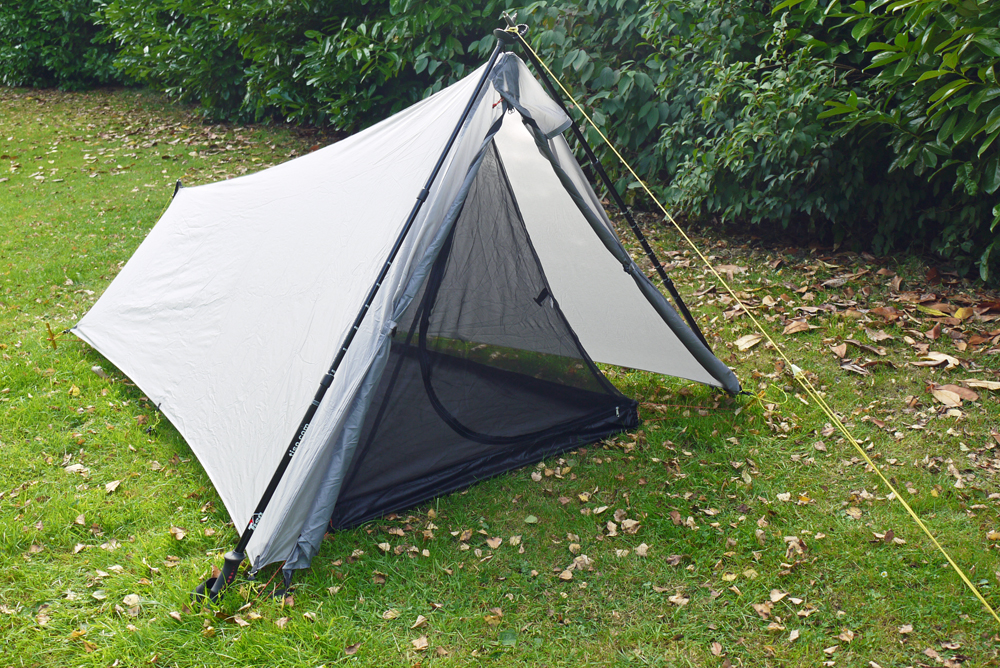 It can also be used like a tarp, pitched very low to the ground with the doors tied back or partly closed.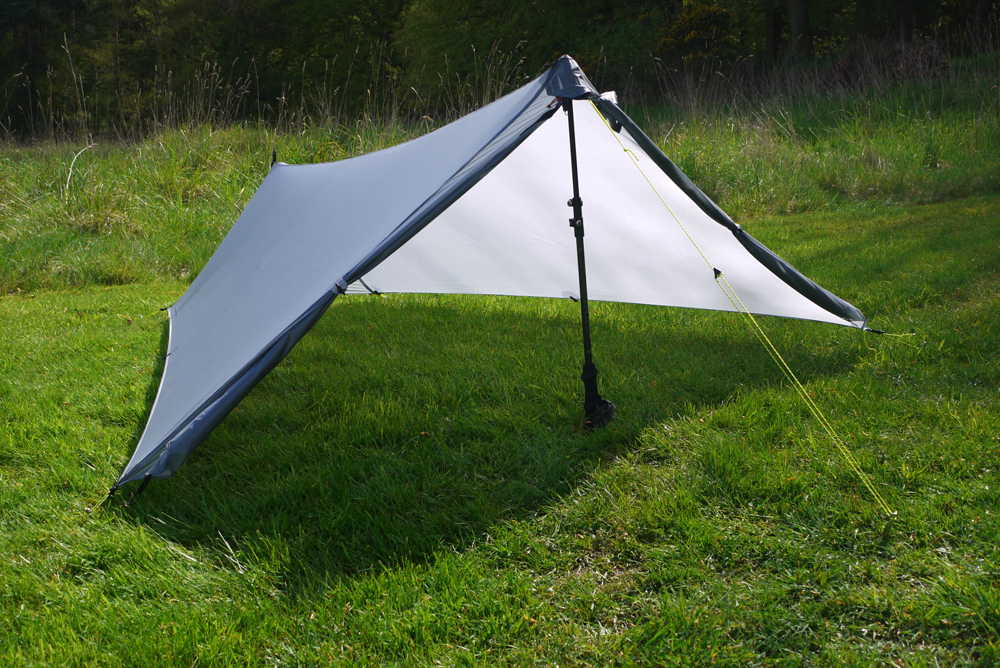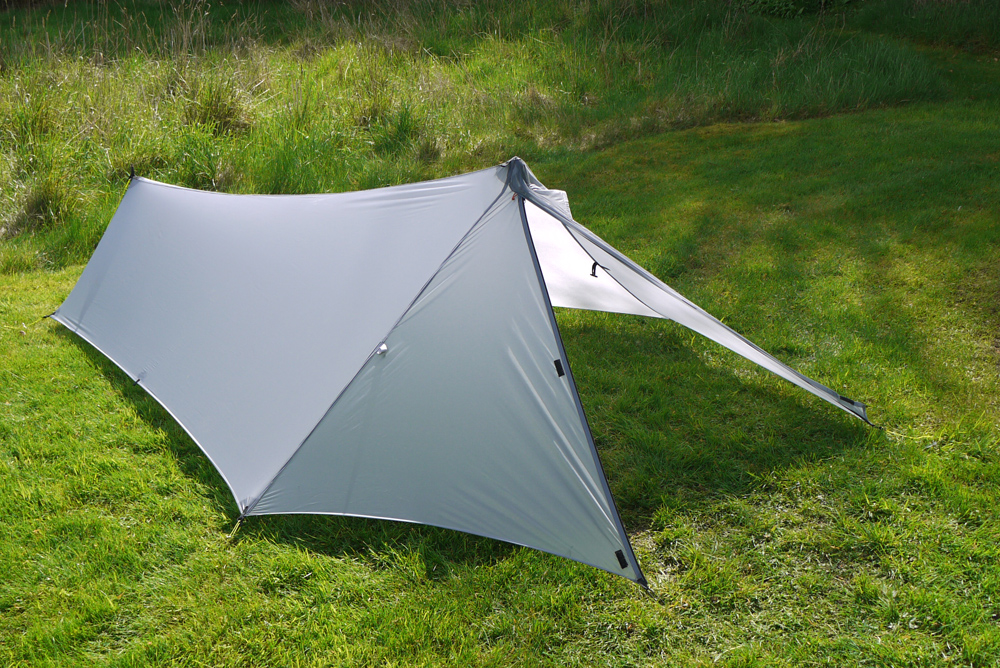 Dont use hiking poles? Alloy poles sets weighing 115 grams are available for this shelter and many others at Bear Bones Bivvy Gear.

Cuben Fiber version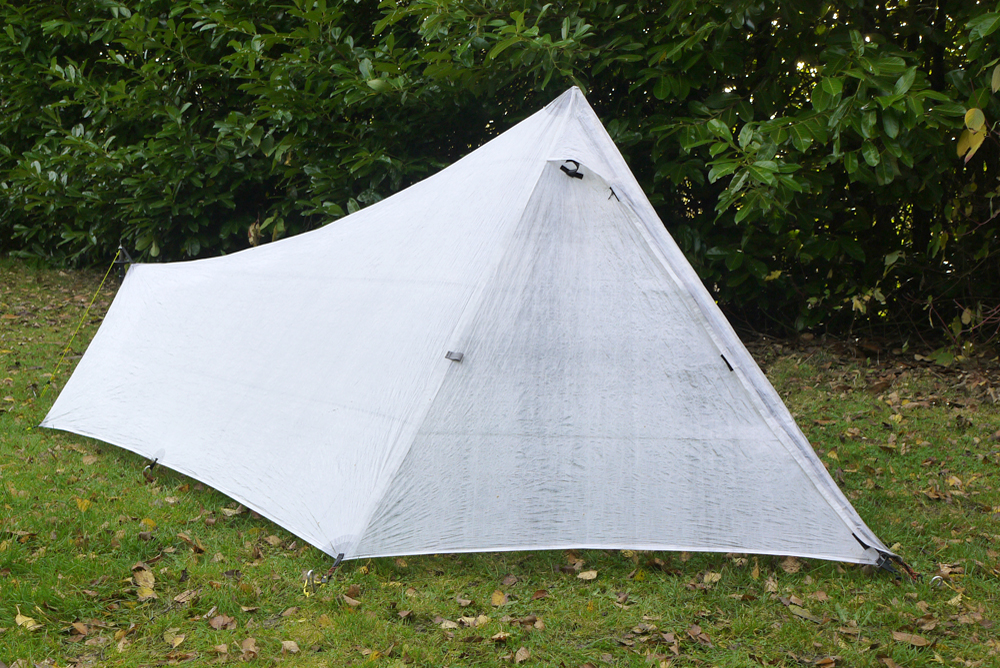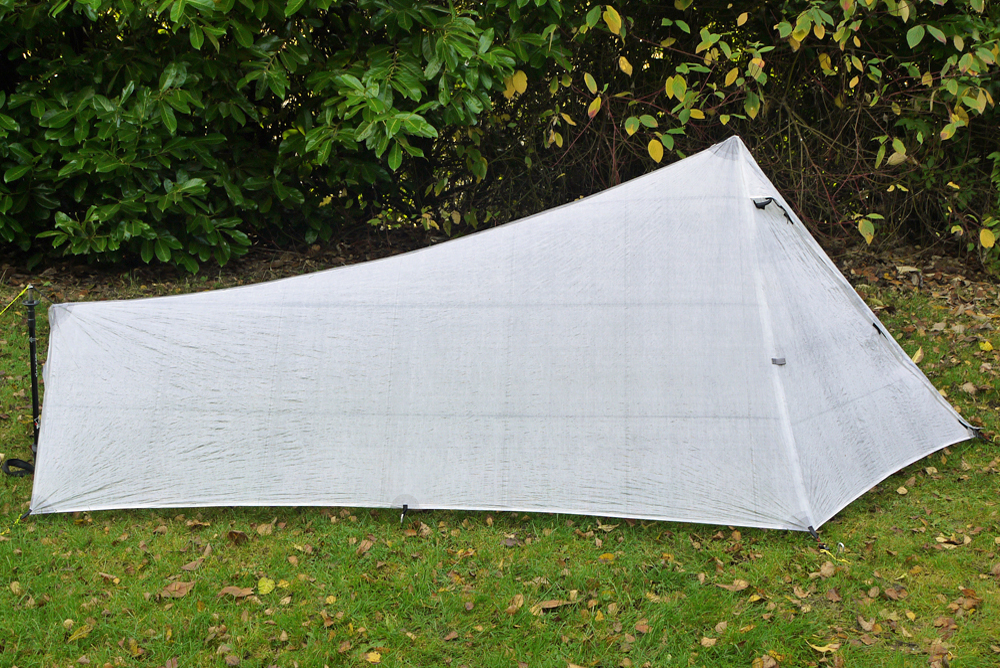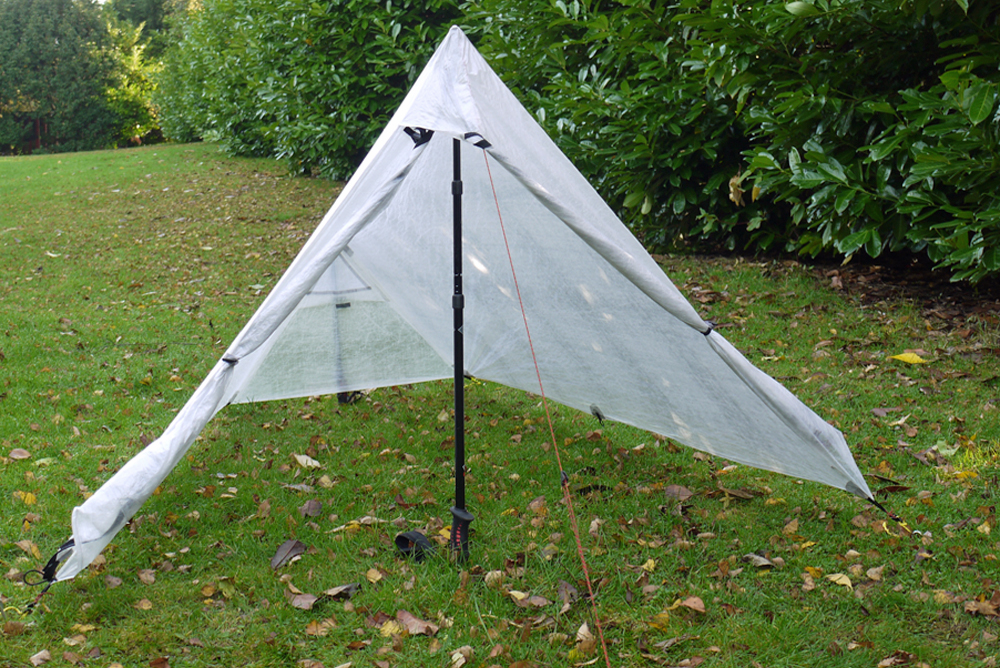 Constructed from 25 gsm (0.74 oz/yd2) cuben fibre. Taped and bonded seams, with stitching at high stress areas. All tie-outs are triple layer bonded and the ties sewn through 9 layers of cuben.
The cuben fibre version is identical to the silnylon ones except that there are no built in linelocs at the tie-outs, just pegging loops, to reduce the weight. Linelocs can easily be added to the loops if required.
Also, The cuben fiber version's front vent is by the 2 way zip, cracked open from the top. The vent hood is a continuation of the zip storm flap. No mesh behind the hood allows for better airflow and the vent can be fully adjusted from inside the tent.



Green 40D Silnylon version

This is a heavier duty version in a 40D ripstop used for the 4 season tents, with a hydrostatic head of 3500mm and tear strength of 18kg. It has 2 additional tie-outs on the side panels and adds 50 grams to the weight. £15 extra for this option.